PADONA is hosting its 32nd Annual Convention virtually on August 18-21, 2020 online via webinar. Our annual convention offers many benefits to attendees. There are panel discussions with top professionals, as well as seminars and presentations from masters in their fields. We are now accepting attendee registration.
Purchase the 2019 convention audio recordings
Simply by participating in the convention each year, you are able to obtain all of your required annual RN continuing education hours! PADONA, as an approved provider, offers 20.5 contact hours for nurses who attend all offered programs and complete an evaluation form. This year our virtual convention has combined both the clinical and administrative educational tracks for participants. The official convention kick‐off begins at 8:30 AM on Tuesday, August 18th and ends on Friday, August 21st at 12:00 PM.
We regret that the annual convention, that we all look forward to each year at the Hotel Hershey, was required to be canceled secondary to the Public Health Emergency of the coronavirus pandemic. We missed you! During these unprecedented times we have all been required to make changes and do things differently than our "normal". But we don't want you to miss the opportunity to learn from our excellent and valued presenters. The convention schedule, registration form, and credit card authorization are attached.
A few important items for this year's rescheduled virtual webinar convention:
The two separate tracks for administrative and clinical have been combined into one track. You can hear all presenters delivering all sessions with registration for the full convention. This includes the two pre-convention sessions that had been scheduled for the Tuesday evening.
Full convention registration and attendance will result in 20.5 nursing contact hours and 20.5 nursing home administrator participant hours.
The webinar sessions are the same duration as the in-person convention were scheduled for with 30-minute breaks between each session and 60-minute lunch breaks to allow you to manage work between sessions.
The virtual webinar convention allows you to attend from the comfort of your office or home without travel and you can allow others to attend the learning sessions as well – but only the paid registrant who has signed in for the session will receive the contact and/or participant hours.
The convention is a full three days of education except for Friday which is a half day.
Registration for convention can be for either the full 3.5 days or per day registration.
Upon registration and payment, you will receive an email confirmation with instructions related to convention links.
Reduced convention registration fee includes:
All educational programs
Total of 20.5 continuing education hours
Handout reference materials
Covers both clinical & administrative tracks
PADONA, as an approved provider, is offering 20.5 contact hours for nurses who attend all offered programs and complete an evaluation form. Remember, you are able to obtain all of your RN required hours of continuing education simply by attending the convention each year! This educational offering has been reviewed by the National Continuing Education Review Service (NCERS) of the National Association of Long Term Care Administrator Boards (NAB) for approval for 20.5 clock hours and 20.5 participant hours. Please be sure to include your license number(s) on your registration form, as our database program is linked to our registrants by their license number(s).
If there are questions regarding registration, please contact Candy Jones at cjones@padona.com.
The PADONA Board of Directors and I invite you to join us for our rescheduled 32nd Annual Convention as a virtual webinar convention! We miss our networking opportunities at the conference in Hershey but hope you find the virtual webinar convention as the next best thing!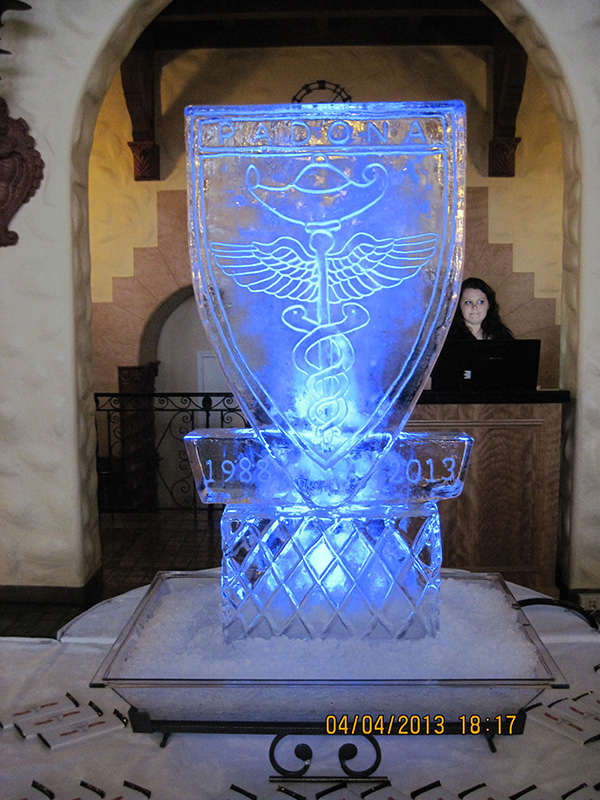 1. Pay via Paypal.
Be sure to select the appropriate full convention, single day or half day price and list your name and phone number in the appropriate fields.
2. Pay using our credit card authorization form. Complete and fax this form along with your registration form to: (856) 780-5149 and we will process the payment for you.
3. Make checks payable to PADONA and mail to:
Candace Jones
6103 Liberty Drive
Groveland, FL 34736
* There is a $100 processing fee for all cancellations.
2020 Supporters
Acadia Pharmaceuticals | Aculabs | Advanced PICC Specialists | AdvantageCare Rehabilitation | Aegis Therapies | American Medical Technologies | APN Healthcare Solutions | Apollo Corporation | ARKRAY USA | BD Medical Diabetes Care | Benchmark Therapies | Biocodex USA | Blackburn | Brockie Pharmatech | Care Options Rx Pharmacy | CHE Senior Care Therapy Services | CMP Pharma | Columbia Ancillary Services | ComfiHips by Worldwide Ortho | Continental Health Equipment | Contract Pharmacy Services | DermaRite Industries | Diagnostic X-Ray Service | Diamond Pharmacy Services & Medical Supply | Elwyn Specialty Care Pharmacy | Erickson Living | Essity/Tena | First Quality Products | Garda Rx | General Healthcare Resources | Gentell | Grand Canyon University | Grane Rx | H&R Healthcare | HealthDirect Pharmacy Services | Health Network Laboratories | HersheyCare Pharmacy | ICP Inc | Invacare Corporation | King of Prussia Pharmacy Services | Lackawanna Mobile X-ray | Lilly USA | Manheim Medical Supply | MatrixLinks Medical Products Care | Maven Medical | Medical Staffing Network | McKesson Medical-Surgical | Medical Accessories Solutions | Medline Industries | Millis Eye Associates | Minnich's Continuing Care Pharmacy | Mobilex USA | O2 Safe Solutions | Partners Pharmacy | PCA Pharmacy | Pelican RRG | Pensar Medical | Performance Biomedical | PharmScript | PharMerica & Trinity Pharmacy Services | Phoebe Pharmacy | Premier Therapy | ProCare Medical | ProHealth One | ProHealth Partners | Physician's Mobile X-Ray | RehabCare | Rx Partners | Sage Technology Solution | Sanara MedTech | Select Rehabilitation | Sightrite Care | Skil-Care Corporation | SMD Inc | Span-America | Specialty Medical Products | Symbria | Symtech Solutions | The Nonslip Pros | Trinity Rehab Services | Vantage Care Apothecary | VOHRA Wound Physicians | Wellness Pharmacy Services | Western Governors University | Wound Healing Solutions | Wound Healing Technologies WHT