Tuesday March 29 - Friday April 1 2022

Our 34th Annual Convention will be held from Tuesday, March 29 through Friday, April 1, 2022 at The Hotel Hershey in Hershey, PA. Plan now to join us at The Hotel Hershey as we celebrate our Healthcare Heroes during our in-person conference! We promise a fun-filled week of special events to honor our long-term care nurses for their dedication and leadership throughout the COVID-19 pandemic as well as great speakers and educational sessions to augment your post-acute clinical practice and leadership skills. We will release the education agenda in the coming months. Make your hotel reservations now by contacting the Hotel Hershey at 855-729-3108 and ask for the room block for the PA Directors of Nursing Association at The Hotel Hershey. You can contact Candace Jones at cjones@padona.com with all questions. We are grateful to our members and business partners for their continued support!
Yours in Service,
Candace McMullen
PADONA Board Chair/Executive Director
* You will be required to show proof that you are fully vaccinated, including booster at registration.
Purchase the 2021 convention session recordings
Simply by participating in the convention each year, you are able to obtain all of your required annual RN continuing education hours! PADONA, as an approved provider, offers 21 contact hours for nurses who attend all offered programs and complete an evaluation form.
Convention registration fee includes:
All educational programs
Total of 21 continuing education hours
Handout reference materials
Covers both clinical & administrative tracks
PADONA, as an approved provider, is offering 21 contact hours for nurses who attend all offered programs and complete an evaluation form. Remember, you are able to obtain all of your RN required hours of continuing education simply by attending the convention each year! This educational offering has been reviewed by the National Continuing Education Review Service (NCERS) of the National Association of Long Term Care Administrator Boards (NAB) for approval for 21 clock hours and 21 participant hours. Please be sure to include your license number(s) on your registration form, as our database program is linked to our registrants by their license number(s).
If you have questions regarding registration, please contact Candy Jones at cjones@padona.com.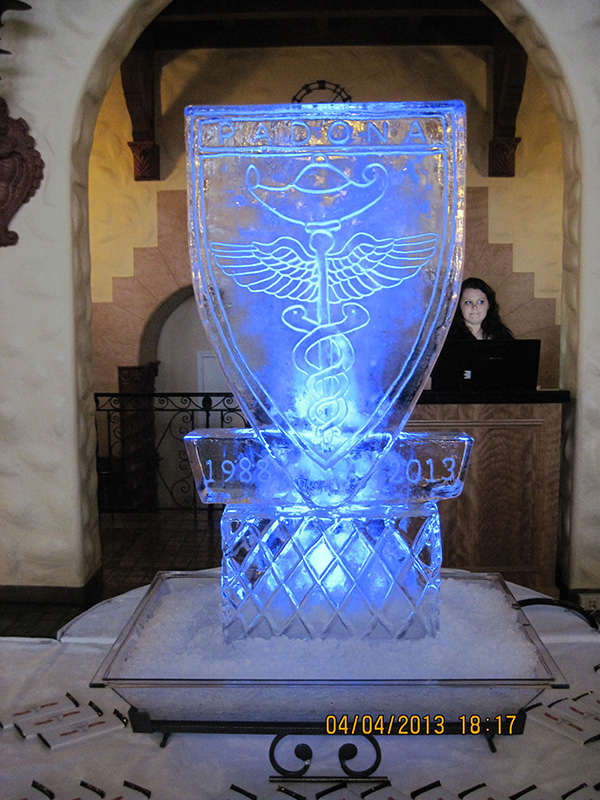 1. Pay via Paypal.
Complete the registration form on this page and you will be automatically directed to paypal for payment processing.
2. Pay using our credit card authorization form. Complete and fax this form along with your registration form to: (856) 780-5149 and we will process the payment for you.
3. Make checks payable to PADONA and mail to:
Candace Jones
1788 Pacillo Place
The Villages, FL  32163
* There is a $100 processing fee for all cancellations. No refunds will be issued after September 1st.
2022 Exhibitors
Aculabs | AstraZeneca Pharmaceuticals | Biocodex | Care Options Rx | CHC Solutions | CMP Pharma | Columbia Ancillary Services | Continental Health Equipment | Contract Pharmacy Services | Diamond Pharmacy Services & Medical Supply | ESSITY/TENA | General Healthcare Resources | Grane Rx | ICP Inc | Life Tree Pharmacy | Lilly USA | Manheim Medical Supply | McKesson Medical Surgical | Medline Industries | Molnlycke Health Care | Partners Pharmacy | PELICAN Risk Retention Group | PharMerica | PharmScript of Pennsylvania | Phoebe Pharmacy | ProCare Medical | Sage Technology Solutions | Select Rehabilitation | Specialty Medical Products | Sunovion Pharmaceuticals | Urovant Sciences | Wound Healing Solutions
2022 Sponsors
We are excited to have so many wonderful partners contributing to our annual conference! We invite you to join our growing list of sponsors and are eager to discuss any ideas you may have that will help boost your engagement with our participants.
AdvantageCare Rehabilitation
Gift Card Giveaways
Affinity Health Services
Celebration Party Band
Brockie Pharmacy
Martini Bar & Door Prize Gift Card Giveaways
Care Options Rx
Lanyards
Columbia Ancillary/McKesson
Thursday Night Dance Party
Contract Pharmacy Services
Partial Break Sponsor – Wednesday AM
Phoebe Pharmacy
Attendee Bags
Synchrony Health Services
Wine Sponsor – Wednesday Evening & Thursday Evening
AdvantageCare Rehabilitation
Gift Card Giveaways
Affinity Health Services
Celebration Party Band
Brockie Pharmacy
Martini Bar & Door Prize Gift Card Giveaways
Care Options Rx
Lanyards
Columbia Ancillary/McKesson
Thursday Night Dance Party
Contract Pharmacy Services
Partial Break Sponsor – Wednesday AM
Phoebe Pharmacy
Attendee Bags
Synchrony Health Services
Wine Sponsor – Wednesday Evening & Thursday Evening